It has been monumentally influential across many musical genres, including rock, country, R&B and hip hop, and has been cited by many mainstream recording artists throughout North America as a critical foundation to their musical success.
The term gospel means "good news" and embodies the joy and hope that comes with a strong faith in Jesus Christ. Gospel music is rooted in Black culture spanning hundreds of years, and has continued to be embraced across many generations, cultures and Christian denominations.
Gospel music is well-known for its strong harmonies and hymn-like melodies that fill the listener with messages of inspiration and hope. Often upbeat and joyful, gospel music brings communities together and fosters a feeling of connection. The Waterloo Region Mass Choir embraces the traditions of gospel, while adding their own modern flare and community spirit.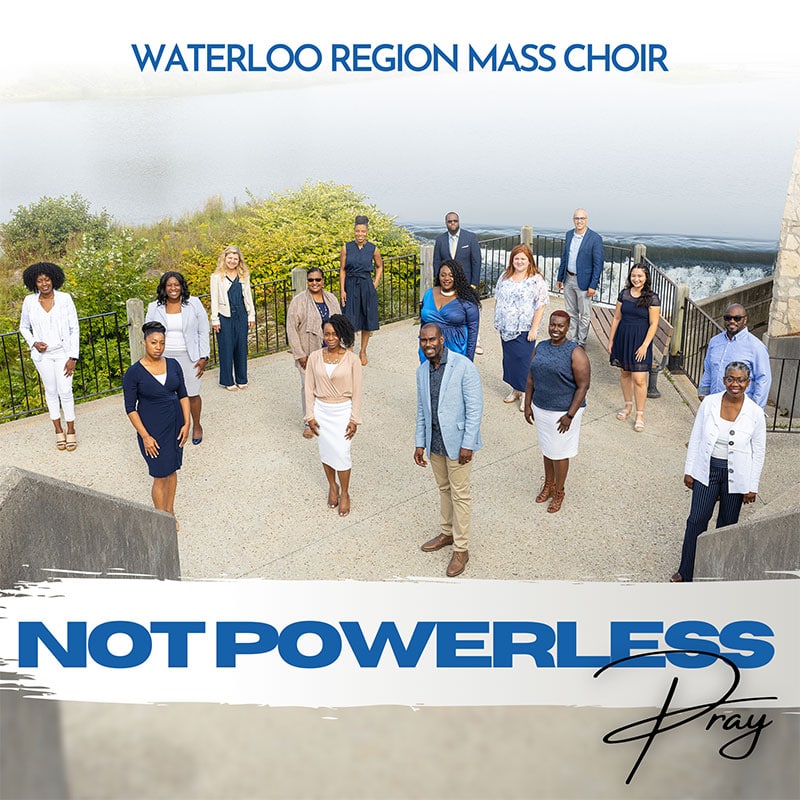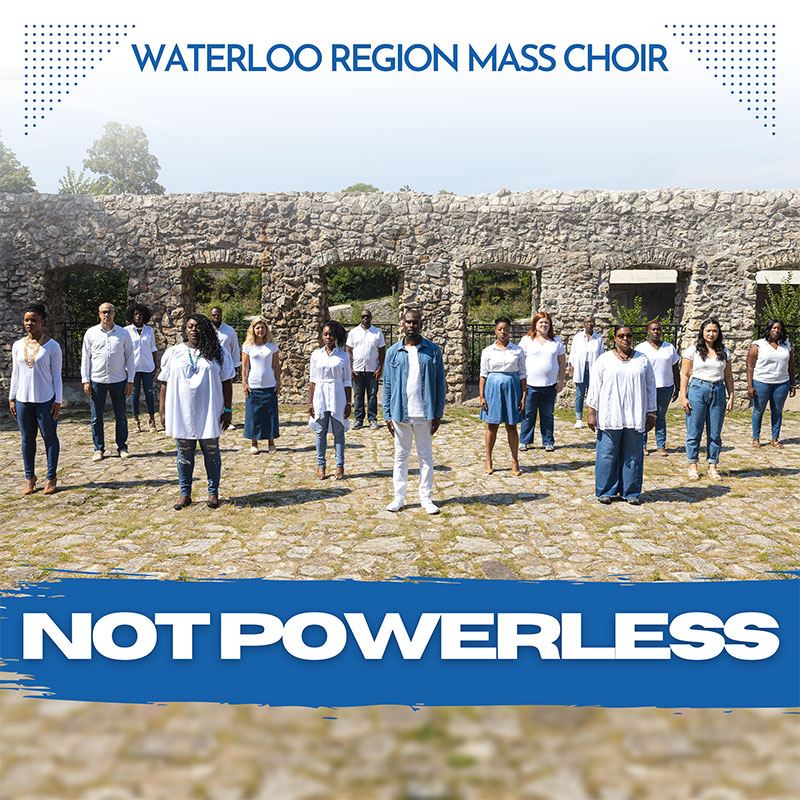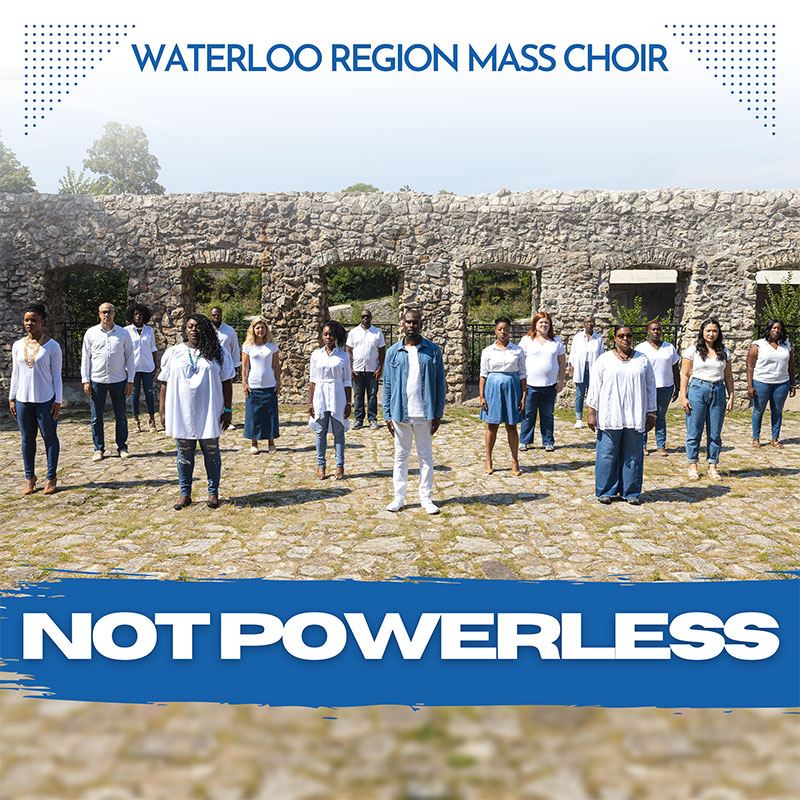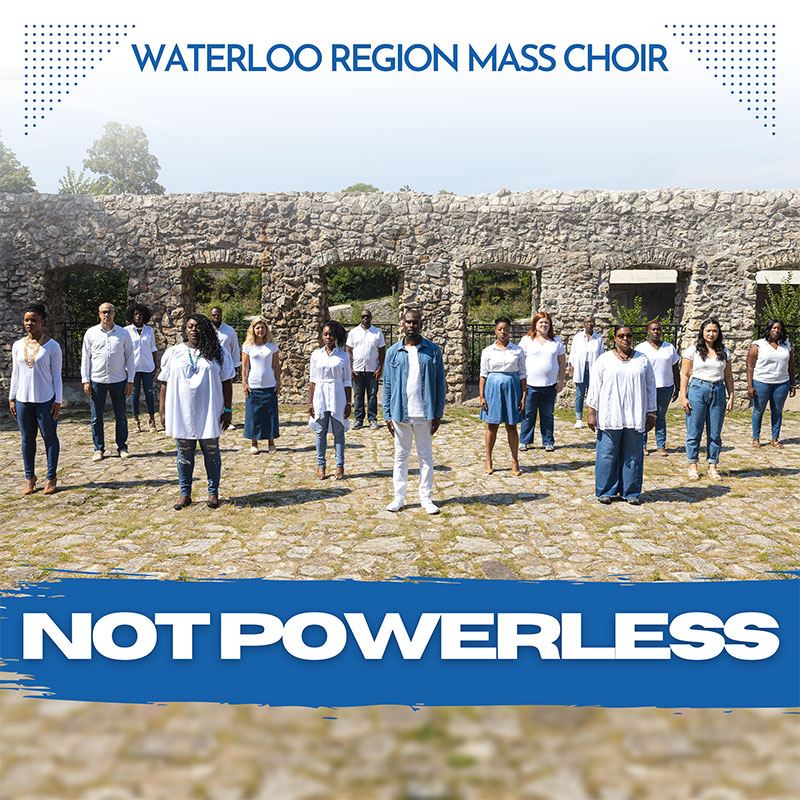 "Not Powerless (Pray)" Single Credits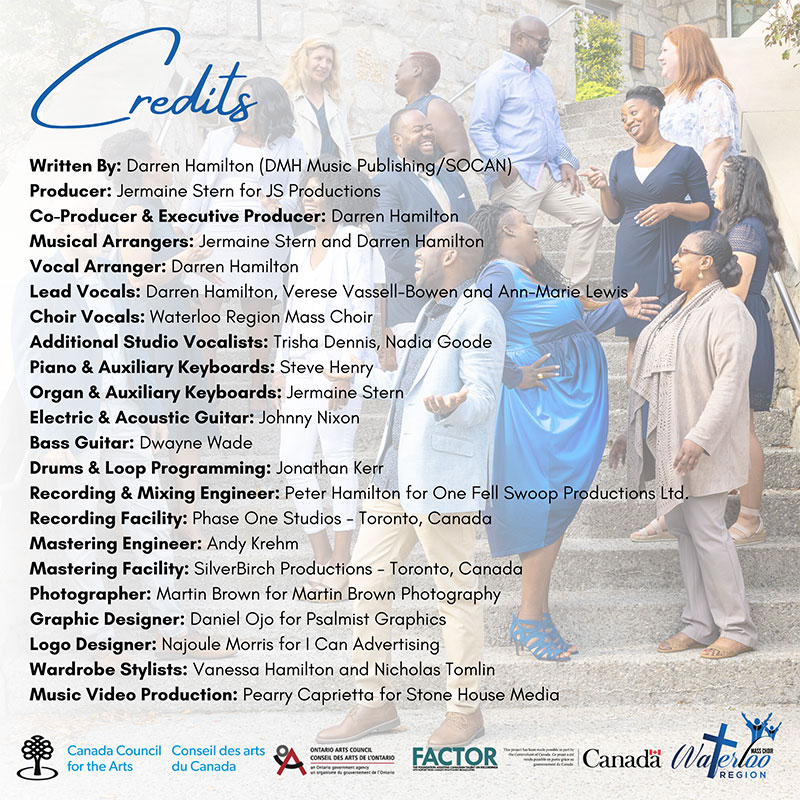 "Not Powerless (Pray)" Music Video Credits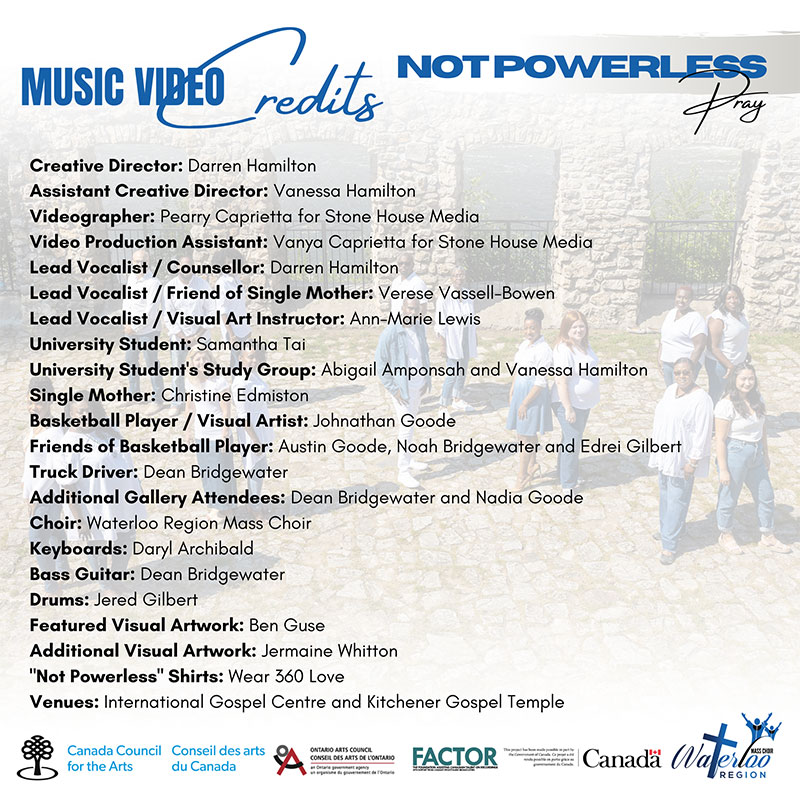 "Not Powerless" EP Production Credits