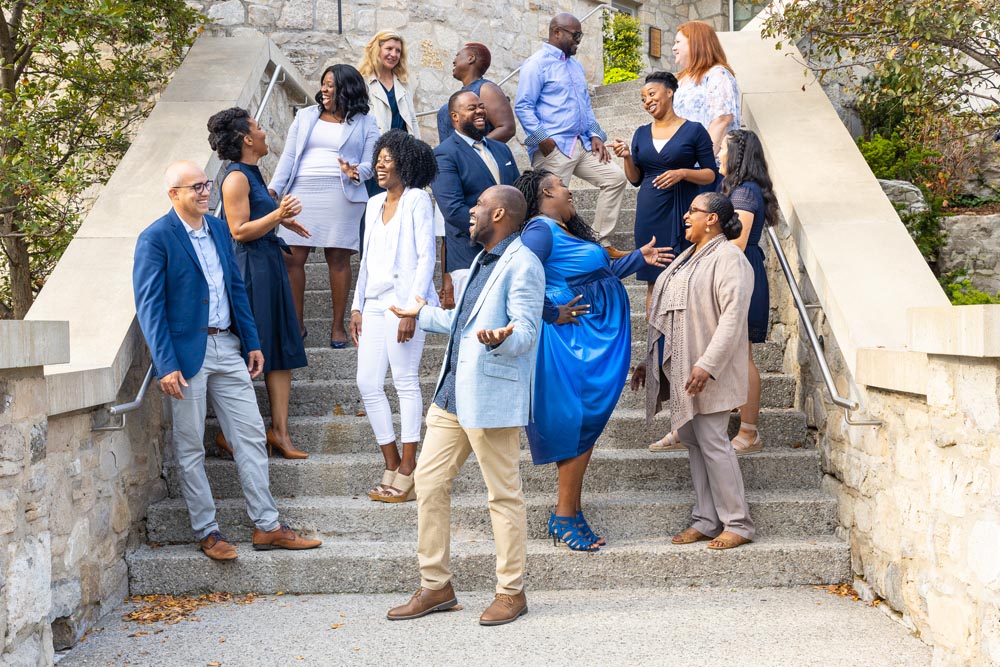 Waterloo Region Mass Choir (WRMC) is a 25-voice multicultural, interdenominational and intergenerational gospel choir based in Kitchener, Ontario.
Founded in 2018 by Artistic Director, Darren Hamilton, the choir's mission is to advance the awareness, education and impact of gospel music in Canada by providing an environment for members to learn, create and present authentic gospel performances while expressing their Christian faith.
Since its inception, WRMC has functioned as a semi-professional recording group with a dedicated professional leadership team, creating high-energy, high-quality gospel music through live performances and musical recordings. They also directly connect with the community through music education, workshops and advocacy, while sharing messages of inspiration, hope, resiliency and joy.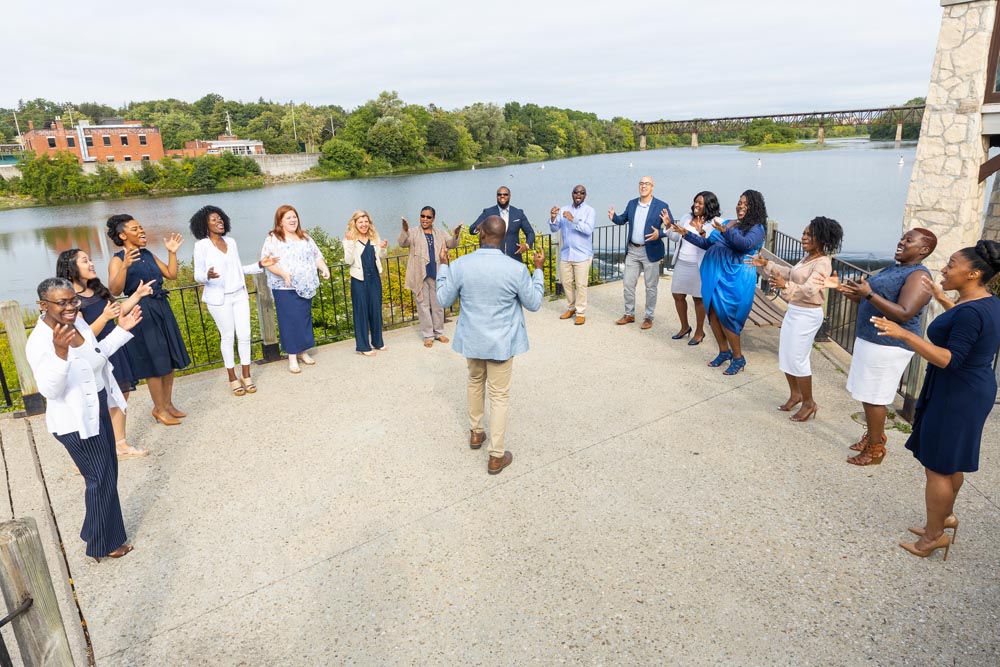 Performing regularly at local churches and large community events, the choir strives to expand the accessibility of gospel music to a broader audience, welcoming listeners of all backgrounds, cultures and faiths.